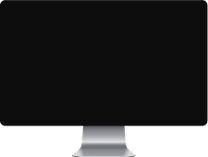 ...custom wiring for the entertainment industry...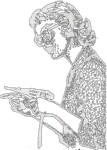 Why do you need a patchbay?
Patchbays allow you to access the inputs and outputs of your equipment from one central location. This not only saves your equipment from excessive wear and tear, but also allows you to make changes during a session quickly and conveniently, saving time while maintaining your creative flow.
Electricia Studio Services proudly uses Bittree patchbays for our systems.
The TT patchbay is considered the professional "industry standard" for analog and digital audio patching. Each bay has 96 patch points.
There are a number of options available for how to connect wiring on the back of the bay. We recommend ELCO connectors for great sound and sturdy, reliable connections.
There are three heights available: 1U (1 rackspace), 1.5U or 2U. Taller versions allow more space for installation and maintenance.
Also available for analog and digital patching is the longframe patchbay. Each bay has 48 patch points.
We use these bays if we are trying to match an existing system, usually in an older studio or soundstage.
TT ("tiny telephone") Patchbay
The coaxial patchbay is predominantly used for video signal, but can also be used for other coaxial signal types such as instruments, unbalanced digital audio signal (SPDIF) or MADI. Each bay has up to 52 patch points
The front of this bay comes in either WECO or mini-WECO standard, and cables are connected on the back with BNC connectors.
What is a "normal"?
A normal is a connection inside the patchbay which connects one patch point to another without the use of a patch cable.
To break this connection and route the signal differently, you can insert a patch cable. If the connection is breakable only at the destination point, it is called a half normal. If it is breakable at both the source and destination points, it is a full normal.